These two little girls are as different as chalk and cheese, but we love them both very much!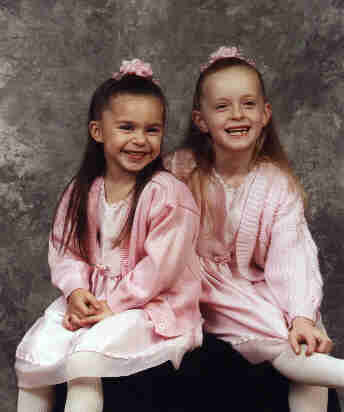 Angelica Evangeline Sierra-Leigh English was born in Rockledge Hospital, Rockledge, Florida on 14th December 1994. She weighed 5lbs 11 1/2 oz, and was delivered by Caesarean section at 7.04pm.

Her father was Glenn Hoppe and her paternal grandparents were Carl Hoppe of Michigan, and Gerda and Marvin, of Merritt Island. Gerda is German by birth, so Angelica is truly European in her heritage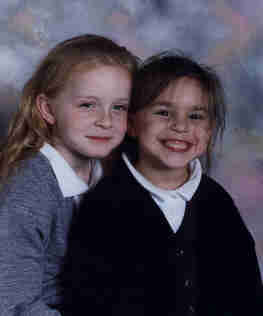 Nicolette Siobhan Harley Marie was born in the same hospital, some eighteen months later, on 21st May 1996. Again, she was delivered by Caesarean section, and weighed 6lbs 2oz.

Her father was Travis Allen Collins originally from Cleveland, Ohio, but she has never seen him. He left before her birth.