!- - Please do not remove them, but feel free to append -->
My grandfather, Edward Lewis, was born 23rd October 1913. The address on his birth certificate is 48 Columbia Square in Hackney, which apparently was off Mare Street, mid way between where Wilton Way and Reading Lane, are currently. He had three brothers, William, John, and George, and 2 sisters, Matilda known as Tilly, and Lillian known as Lilly. Sadly, not much is really known about his side of the family - but as I find out more, I will update this page and the follow on one below.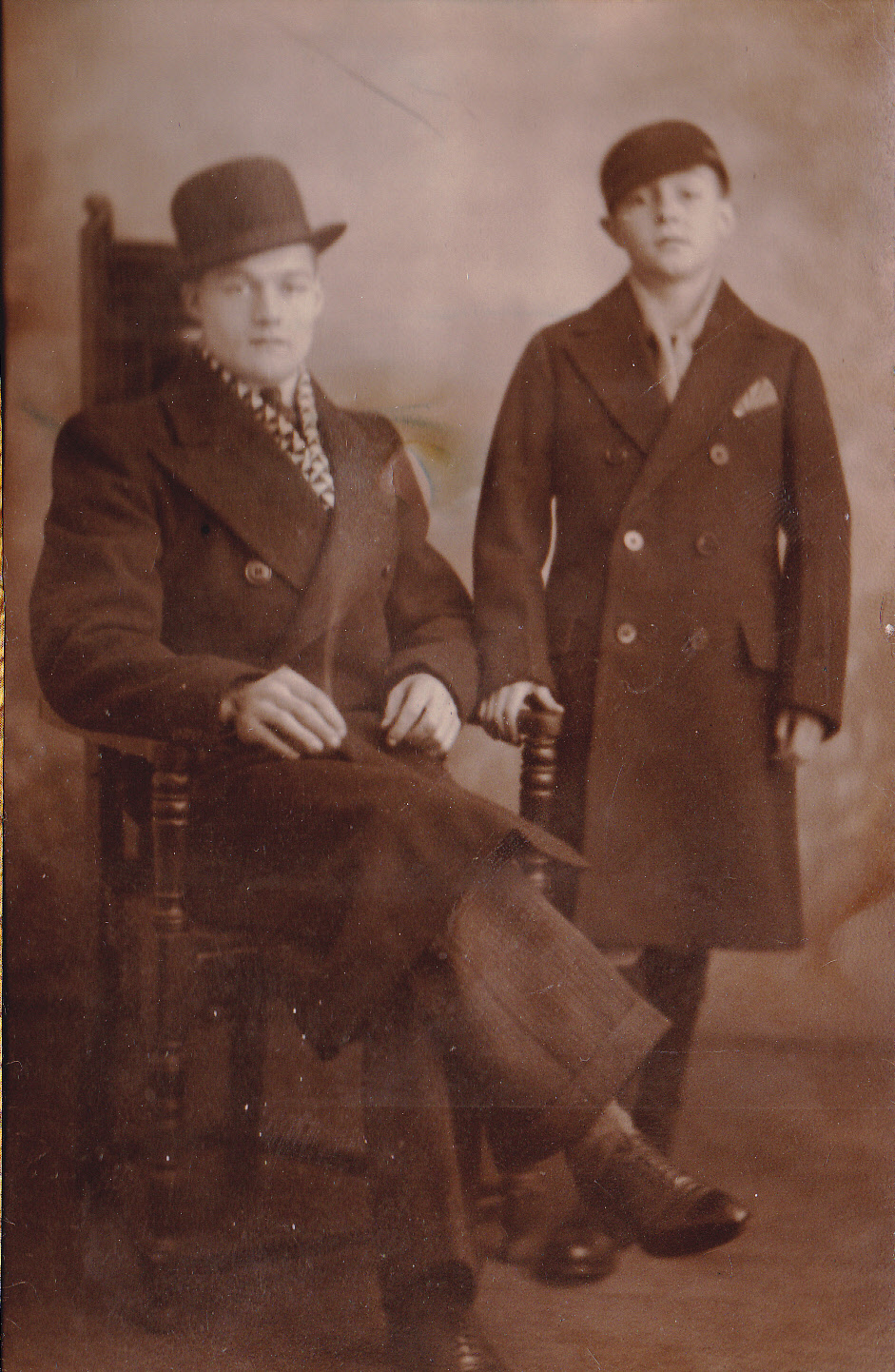 My grandmother always told me that he "pursued her" and wouldn't take no for an answer. I believe they met when he was 17 (and she 22, his age being one of the reasons she simply did not take him seriously at first).
However, he managed to persuade her to become his wife, and they married on 25th April 1936 at Holy Trinity Church in Canning Town.

The 1936 electoral rolls show them living at 23 Shacklewell Lane in Hackney; this would have been their first home together as it was the year they married.

They produced 2 children - my mother, Sylvia (1937) and my aunt, Irene (1940).

During WWII, he was in the Royal Signals and spent time in Pune (Poona) in India.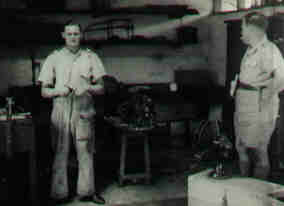 I am amazed by how young he was - probably only 23-25 or thereabouts - in this picture. I am attempting to get copies of his military records, as I'm hoping they will be able to tell me more about his Army career.

He sent a lot of photographs to my grandmother whilst in India, and from what he wrote on them he missed her terribly.

In the late 1950's he was working on Kingsland Road in Dalston, for a lumber company named King and Scarborough. They were situated next to a bridge and were alongside the canal. He drove a lorry for the company, and sometimes I went with him when I was really young. I can remember him backing the lorry towards the canal and being terrified we were going to go in the water. I was maybe 3 or 4 at the time.

This was his King and Scarborough lorry, and was parked outside of the 9a Marlborough Avenue, London Fields, E9 address in April of 1962. Behind the lorry, to the right is Shrubland Road, and in the empty space behind the fence, is what looks like the remains of a bomb crater. This area did not stay empty for long. In the sixties, demand for housing in inner London, saw blocks of flats going up all over, and this site soon sported a huge high rise.

If you look closely, midway along Shrubland Road there is a rag and bone man's cart and his horse. Do they even exist anymore? I can still hear the echo of his cry "Any old iron?"

When King and Scarborough went out of business, he began working at the Hackney Baths as a boilerman, and later at the Eastway Laundry at Hackney Wick. When my nan picked me up from my house in Leytonstone, the bus would take us by Hackney Wick on the way to London Fields.

My grandfather was a man of many talents. He played a trumpet, and kept it in a velvet lined case. As he grew older, he got it out less and less, though. He also had welding/soldering skills and used to repair televisions - when they had the picture tubes in. He'd set it up on the table in the living room and the smell of soldering would soon fill the small room.


The flat at 9a Marlborough Avenue was small - one bedroom, bathroom, living room and tiny kitchen. I think originally it was just a house, and the council decided to make it into 2 flats, one upstairs and one downstairs. My grandparents lived in the upstairs flat, and had a sliding door leading upstairs, to the left as you came in the front door.


His one vice was his smoking - he rolled his own cigarettes using Old Holborn tobacco out of a tin. My nan would buy 1/2 oz packets of Old Holborn, and he would empty it into his tin where he also kept his Rizla rolling papers.

Although I don't remember him ever going to church on a Sunday, he would still "dress" in his "Sunday best" - clean, pressed shirt with a collar - as was the style in those days even among the working class.
I grew up knowing that my granpop loved me dearly, but one of my memories takes on a different light when viewed with adult eyes. During one of our holiday treks from London through Hampshire (with a stopover in the New Forest) and on to Somerset, Devon and Cornwall, we stopped at one of our favourite places which was a lay-by with a huge pile of asphalt at one end. I used to love to run up the "hill" and have the shiny black pieces ripple and fall, crunching under my feet as they did so.

This particular time though, a chicken came strutting out from the woods next to the lay-by. I fed it bread and talked to it, much to the amusement of both my grandparents, although my request for it as a pet was met with "well, if it's here on the way back ..." fully expecting it to be gone on the return trip a week or so later. However, my happiness was complete - and my granpop's problems only just begun - as there waiting for us when we stopped the following week, was my chicken.

I was about 6 or 7, and you have to understand - that chicken was my friend. So, unable to ignore my pleas any more, my granpop set about trying to catch it for me. He chased it, he coaxed it, he even made a lasso and laid the noose part on the ground and tried to trap it while I fed it, but the wily chicken managed to avoid him and he came up empty-handed.

Now though, I wonder whether if he had caught it, would it have been as a pet for me or as dinner in the saucepan on the Primus that night? I guess that's something I'll never know.
A photo of my grandfather's grave is shown here. My grandmother was buried with him after her death in 1981.

Information I have gleaned from census and other records are here.