It is somewhat odd to find oneself looking down and finding two generations below your own, and also makes it all the more imperative to continue to collate the material and preserve it for posterity.

In our search for our ancestors we often forget our descendants ... they too will be ancestors one day, and maybe they will not record their own lives, so theirs is also up to us to mark down in the annals of history.

This page, then is for my youngest child, Galina, and her two daughters, Angelica and Nicolette.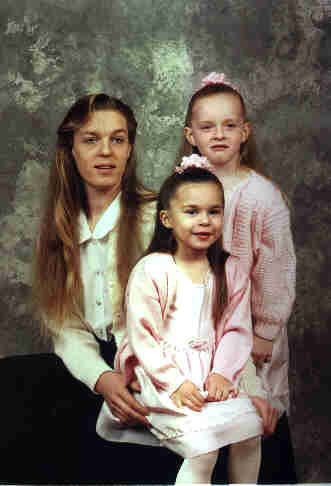 Galina Sheralyn Victoria English was born in the Queen Elizabeth 2 Maternity Unit in Kings Lynn, Norfolk, on 30th October 1974. She was a child of my first marriage, to Peter John English, which ended in divorce.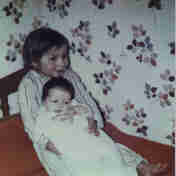 This is a pic of Christopher holding Galina when she was about 6 weeks old. He was such a proud big brother.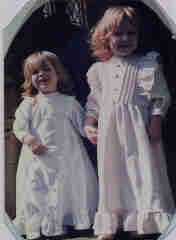 Galina was christened at St. Edmunds Church in Hunstanton, Norfolk. This is a picture of her in her christening gown and her older sister, Tzena.


In Arkansas, Summer of 1987, just before we left to spend 3 years in Germany.My second husband, Mark, was in the US Air force at that time.