A photo of Louise's great-grandmother, Annie Laura, celebrating the King's Jubilee.

---
The Family Line of Henry Poyser,
son of Matthew Poyser
Henry was the son of Matthew Poyser and Emily Burgoin, brother to my great-grandfather Samuel Poyser.

He was born in 1877 and married Annie Laura Jewell.
They had three children.

Anne Elizabeth who was born 7th October 1910 in Canning Town.

Henry and

Alfred, born 14th November 1917 in Canning Town (died in 1972 in Stokenchurch, Buckinghamshire).


Louise's line is from Anne Elizabeth, who married Edward John Gray in 1935.

They had one son Edward Henry Gray who is Louise's father.

---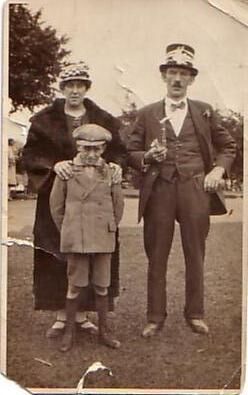 Henry and Annie Laura
---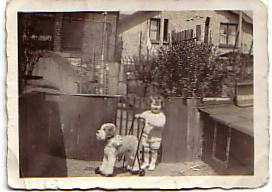 Above, is a pic of Louise's dad at the back of the house on Roscoe Street in Canning Town. Below is a pic taken at the front of the same house.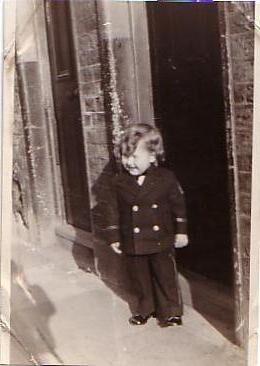 ---